High Quality Roofing Work
From Skilled, Knowledgeable Experts
You should not let just anyone work on your roof, gutters or siding. After all, these exterior components of your home or business play pivotal roles in keeping the people and contents within safe and secure. A & M Premier Roofing & Construction, LLC has established a reputation for fine handiwork and stellar customer service. That's why it is the best roofing company in and around Raleigh, NC and Charlotte, NC.
Read about it in the reviews below.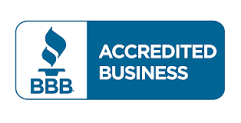 Average Review Rating
Average Rating: 5
Total Reviews: 20
List Of Reviews
By:
Richard Goforth
on
A & M Premier Roofing & Construction, LLC
They did a great job and most importantly, they followed through with the timeline and every step of the process went as we discussed at the planning meeting. I was kept informed and the crew did a great job of cleaning up and protecting our plants and property through the job! I happily recommended them to my neighbor when asked about the service and process and he was pleased also.
By:
J. Lu
on
A & M Premier Roofing & Construction, LLC
Austin helps us get the insurance approved on our roof hail damage. They are honest and professional, and laid out plans at each step. Everything went smoothly. I have no complain, and highly recommended their services.
By:
Shawna Downs
on
A & M Premier Roofing & Construction, LLC
Overall I had a GREAT experience on my roof repair/replacement! Leo and Steven were very attentive and walked me through the whole process. It was my first time filing a claim and they made it such an easy process from beginning to end! Highly recommend them.
By:
Robert Price
on
A & M Premier Roofing & Construction, LLC
A&M roofing company did a great job replacing our roof. Within a week after calling them our roof was replaced. The crew that came made sure that all the shingles and nails were picked up after they were finished. There were a few minor issues, screen on window accidentally got ripped, it was repaired before they left. We would recommend this company to anyone needing a roof replacement or repair.
By:
Jen Dobridge
on
A & M Premier Roofing & Construction, LLC
A&M did a great job replacing our storm damaged roof. They made it easy to file insurance and guided us through the process. Very friendly and easy to work with. Crew was polite and clean-up was thorough. Thank you A&M!
By:
yogesh pandit
on
A & M Premier Roofing & Construction, LLC
A&M Premier are best in town for any roofing repair needs. Fully satisfied with services from start to end. They don't leave you until everything is done to your 100% satisfaction. They handled all communication with insurance company. The quality of shingles is professional and on par with best in market.
By:
Joshua Safford
on
A & M Premier Roofing & Construction, LLC
I was hesitant to have my personal residences roof replaced through insurance, as I had already done this with one of my rental properties before. However, A&M had very good reviews, and they did not disappoint. They did everything they said they would, were very responsive, and did an excellent job cleaning up. I would recommend them to anyone needing a roof, for sure.
By:
William Parrish
on
A & M Premier Roofing & Construction, LLC
I recently had my roof replaced through insurance by A&M Premier Roofing & Construction. I first heard of them through a neighbor who was going through the process to get their roof repaired due to previous storm damage in our area. Leonardo from A&M came to my house and inspected the roof for storm damage, catalogued what he found and shared it with me. He then called my home insurance provider on my behalf and opened the claim. When my insurance company sent out their adjuster, Leonardo was on-site ahead of time to meet the adjuster and advocate on my behalf, ensuring the process went smoothly. Once the claim was approved, materials were delivered promptly and work began the next business day. The work was completed in one day, I woke up with an old roof and went to bed with a new one, it was great. After the work was done, Leonardo again came by to ensure everything was cleaned up and that we were happy with everything. Overall it was a great experience, I received a valuable service for my home with little to no hassle on my end, and was only on the hook for the cost of my deductible. If your in a similar situation, give A&M a call, they'll take care of you.
By:
Joshua Anderson
on
A & M Premier Roofing & Construction, LLC
Dealing with a roof replacement should be an easy process and A&M Premier made it so. From the initial call - which Stephen answered within the first two rings - to the final nail, this team was professional all around. I knew they were coming, but I was surprised to see them already working shortly after 7AM. The team made sure that all my bushes, decking, and AC units were covered to protect them from damage. Quickly the old roof came off and they were working on getting the new one on. Even while that was going on, a secondary team was cleaning up the old roof and making sure things were good to go on the ground. Minus a brief break for lunch, they worked throughout the day and got on the new roof within 8 hours of when they started. Everything was cleaned up in the yard, and before the sun went down, they were gone. Had you not known that they were there, you would not have known at all. Everything looked great, the job was done with excellence, and I was fully satisfied. From beginning to end, A&M Premier has been nothing but professional when it came to our roof replacement. I would recommend them to anyone needing a replacement done quickly and efficiently.
By:
Christine Said
on
A & M Premier Roofing & Construction, LLC
Hiring A&M for a roof replacement was extremely easy and a wonderful experience. Working with such an efficient and skilled company was a pleasure. A&M worked with my elderly father meticulously throughout the sale and construction process. They worked with my father in detail communicating clearly and going above and beyond to select materials and ensure his satisfaction. The follow-up after construction was also very easy as questions were answered immediately. From sales to construction crew everyone we dealt with was professional, respectful, and skilled in their position. A&M even made taking payment very easy for my dad which is important for the elderly. The work was scheduled quickly, and the crew was very efficient getting a large job done in one day. The cleanup effort of the construction crew was very impressive. They made sure to remove all construction debris from the driveway and yard ensuring nothing was left behind to cause any damage. They left everything better than how they found it. The new roof looks great, and we are at ease knowing the final product was made of the right materials and installed skillfully, and that A&M stands behind their product and workmanship. We are happy to have such a great business operating in our community.