Your Residential Roofing Experts in North Carolina
Why You Should Hire Us
A & M Premier Roofing & Construction, LLC is the roofing company many of your neighbors in Raleigh and Charlotte , NC rely on. Why?
Our residential roofing experts will inspect your roof, discuss your specific situation, and determine what's best for you, together.We have an excellent working relationship with all major suppliers in North Carolina.
We never take on more work than we can handle.
We can almost always get your roof replaced within a week; most roofs do not take more than a day to install.
Because we are smaller than nationwide companies, our oversight is impeccable, and our staff can call to speak directly to the owners at any time.
We will never leave a customer unsatisfied, a conviction we stand by.
We offer a 10-year workmanship warranty on all architectural roofs we install.
Our entire staff is insured on each job site.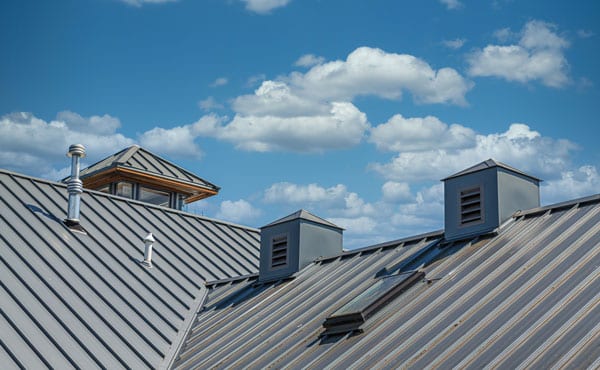 Uncompromising Quality
Our residential roofing company produces high quality work at competitive prices. A & M Premier Roofing & Construction, LLC performs full, comprehensive roof inspections, repair jobs of any size, regular roof maintenance and full roof installations. We work with homes of all designs, styles and rooftops.
Our team members are licensed, certified and trained to produce extraordinary results faster than the competition and at rates you'll love. However, we don't cut corners, and you can trust that a job performed by us is well done.
Residential Roofing Styles
The roof styles that A & M Premier Roofing & Construction, LLC can install and repair include:
Shingles: Our fiberglass-reinforced shingle roofs are reasonably priced, easy on maintenance and cheaper to install and repair than many other roofs.
Stand-up metal roofing: These roofs are easy to install and usually do not take more than one day. They are also highly cost-effective, but maintenance might be a concern if you are not able to properly clean the roof when necessary.
Metal roofs: We offer a number of metal roofing options, such as aluminum and steel, to provide you with cost-effective, durable and energy-saving roofing. These roofs are a bit more costly, but they pay off in dividends down the road.
Stone and slate-inspired roofing: Stone offers a great mix of aesthetic appeal, heat management, and durability. However, it is more costly to make and requires more work to install. If you can afford it, it can save you a lot of money down the road or add a lot of value to your home before you sell it.
Dedication to Excellence
The A & M Premier Roofing & Construction, LLC team holds itself to the highest standards when completing a project.
Find out for yourself by calling (919) 219-0422 or filling out our online contact form.