Superior Commercial Roof Repair Work in North Carolina
Why We Are the Best
If you are a business owner, you understand how important it is to get things done quickly, cost-effectively, and overall, efficiently. You cannot wait for weeks to have a leaky or non-up-to-code roof repaired. You need results that will cause minimal downtime without an overt investment or too much hassle.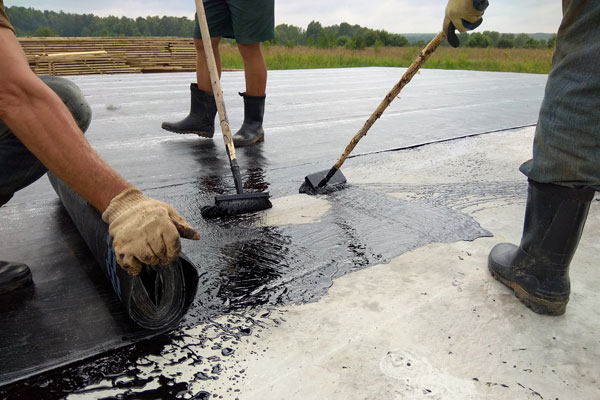 At A & M Premier Roofing & Construction, LLC, we provide high-quality commercial roof repair. Our team offers a wide variety of roofing services and roof types to choose from, and our team members are trained to not only meet industry standards but to exceed them.
We can perform roof replacements, repairs, maintenance, and inspections at the best rates and in record time ― keeping your business running smoothly.
Signs You Need Commercial Roof Repair
When is it time to make that investment and renew your business's roof, though? Well, there are a number of tell-tale signs.
Roofs typically last between 20 and 70 years depending on the type of roof. While some practices can help you get the most out of that expected lifespan, your roof will eventually need to be replaced, regardless of whether it is damaged.
To tell when your roof has reached the end of its serviceable life, get it professionally inspected for signs of wear and tear. A professional like A & M Premier Roofing & Construction, LLC can determine whether the roof is salvageable.
Unexpected disasters can damage your roof. A sudden hailstorm, falling debris, and other high-impact events can ruin your roof regardless of how new it is. In this case, commercial roof repair may or may not be sufficient to restore the roof to its original condition.
Finally, you might want to replace your roof if it has become obsolete. While some residential homeowners usually lack the capital to afford such long-term payouts, a business can benefit dramatically.
Best Commercial Roofing Materials
When it comes to commercial roofs, you should squeeze as much out of your business investment as possible. For that to happen, you need to invest in the right type of roof to minimize the chances you will need commercial roof repair in the near future.
The best commercial roofing materials are:
Aluminum: This material is extremely durable and resistant to wear and tear, as well as the corrosion that is common with steel roofs.
Steel: Cheaper than aluminum, steel shares many of its qualities. Since steel roofs can rust if left uncared for, they do require a bit more maintenance.
Fiberglass Asphalt: Shingles or flat-roof toppers made from fiberglass-reinforced asphalt are relatively cheap, easy to maintain and quick to install.
Our knowledgeable team can answer any questions you might have about commercial roof repair. Call (919) 219-0422 or fill out our online contact form to get in touch with us.